Car-trade
You can receive our car stock regularly as collective offering e-mail
or see it up-to-date online. Request easy and not binding your
exclusive car dealer access.

Car dealer access
With your personal access data, you get access around the clock
online car stock. Because we take data protection seriously, all
introduced data will be validated before the activation.
Request personal access data.

Short data validation (max. 24 h)

You get an e-mail with a confirmation link

After the confirmation of this email, you get within a short period your personal access data.
With the request of your access data you do not make any obligations.
The AUTEXX information e-mails or fax can be cancelled at any time separately.

Order
Have you found something suitable in our stock? Contact us via
telephone, fax or e-mail. If nobody else has been faster than you, we will reserve the desired car up-to 24h for you.
Have you taken your decision? We prepare your order. You just need to validate it, sign it and it's done.

You get automatically all cars with the AUTEXX 5-star guarantee.

Depending on the offer, the creditworthiness and the quantity we offer advance or post -payment

For larger quantities, we offer you special prices upon request.

We keep you updated via email about the status of your order / delivery.

VIP-Info-Service
Additionally to our latest collective offering,
you can use our VIP-Info-Service:
Frisch reduziert
Aktuelle Preissenkungen per E-Mail noch bevor diese im Sammelangebot zu sehen sind.
Register now
Autexx « Frisch reduziert »
Sammelangebot
Noch nicht dabei? Hier erhalten Sie automatisch wöchentlich unsere Schnellübersicht.
Register now
Autexx « Sammelangebot »

Car transport
Naturally, we take care of the car transport – carriage free – to your premises.
Unbelievable! (Not valid for express-orders)

Carriage free delivery including:
VAT

AUTEXX 5-star-guarantee

All car keys

AUTEXX-guarantees
We do not promise, we guarantee! Our target are satisfied customers and a regular long-term
AUTEXX-5-star-guarantee
1. Rescind-guarantee
In the unlikely event that a car cannot be delivered at the promised date and the delivery cannot be resumed within 4 weeks, you can rescind from the contract easily and uncomplicated and without cost and obligations.
2. Carriage free delivery
With this, all our prices are final prices – no cent extra (not valid for express orders)
3. Price-guarantee
You get every ordered car for a fixed price
(Independent from exchange rates in foreign countries or price increase of our suppliers)
4. Car-registration-paper guarantee
You get all cars not only with COC Papers, but also with a complete German car registration documentation.
5. Authenticy-Guarantee
All offered cars can be ordered and delivered as described (No fake offers or loss leaders)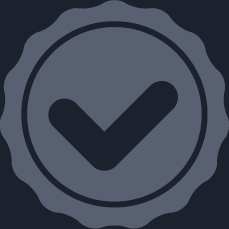 Car registration documentation
We take care for you getting the car registration documentation I or II, the COC documentation or the
Technical Inspection Agency experts report according to §13 or §21.
Procurement of documentation
A vehicle registration or a car sale is at risk to fail due to incomplete car documentation?

You do not have the contacts or connections to organise the documents?
Hier erfahren Sie mehr
The procurement of the missing documentation does take time that you do not have?

You have regular demand and are interested in a standardised and reliable processing?